The internet forum "Dualdiagnosis.org" is one of the most trustworthy and best informed health related websites all over the World Wide Web since its founding in 1998. Its team is led by founder and chief editor Ben Lesser, who has worked in general medicine for almost two decades. Our team consists of doctors, naturopaths (natural health experts), cannabis breeders and experienced CBD-consumers. The decades of experience we have is a very convincing argument for excellent trained specialists to work for our company.
We are of the opinion that consumers have the right, especially in the health product segment, to make a purchase decision based on facts, not on attractive marketing promises. 
By always looking for the greatest possible objectivity in product reviews, we create high-quality content for our readers that they can make their purchase decisions based on facts and information to improve their life significantly.
Our Vision
We offer evidence-based reviews of health products written by real health professionals. We only work with reputable health professionals to create objective reviews that will help you connect with companies that align with your values ​​and goals.
The editorial process
Our team of knowledgeable writers first take a detailed look at each product we review. We use thorough research and our professional experience to produce an easy-to-understand, honest review.
We also put certain products through their paces ourselves in order to be able to publish authentic and meaningful reviews.
Our goal is to provide our readers with all the information they need to make the best possible decisions about your health – and feel safe doing so. Find out more about our editorial policy.
Our incredible audience
We know that your health is really important to you. But with the abundance of marketing information available, it can be difficult to tell the facts from fiction. Of course, you want and you deserve the truth.
We also know that your purchasing decisions are not being taken lightly. Up to 85% of consumers regularly or occasionally look for trusted expert content when considering a purchase.
Our clear and easy-to-understand information is designed to help you make the purchase, so you can make the best decisions for you. Let us be your partner and guide. You can rely on our content when it comes to shaping your personal path to a healthy life.
Our team
The leadership team at Dualdiagnosis has years of experience creating useful brands that provide valuable information to consumers. Our team of registered dietitians have extensive clinical expertise that goes into every single article we write.
This collaborative team works together to bring you the latest evidence-based information and reviews of health products. Together we are committed to transparency and scientific expertise, for a healthy society and a healthy world.

Ben Lesser is one of the most sought-after experts in the fields of health, fitness and medicine. His articles convince through unique research work and decades of practical experience. He is a freelance author in the field of medicine who specializes in creating content aimed at improving public awareness of health-related topics. We are honored to have Ben write texts exclusively for Dualdiagnosis.org.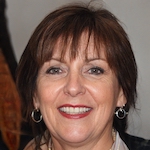 Nina Köhler is a United States trained medical doctor currently working in the fields of obstetrics, gynecology, and sexual and reproductive health. She also works part-time as a freelance health professional, editing and composing health-related articles, providing written and video-based content for advanced medical education, and giving lectures and training courses.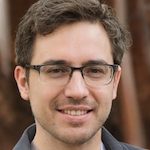 Ralf Dietrich is a licensed clinical specialist in general medicine. He has extensive experience in counseling people with mental illnesses, addictions and in the care and training of other clinicians. Furthermore, Ralf is a medical reviewer and author of content on addiction and mental illness.
His areas of expertise include substance and behavioral addictions, as well as drug, therapeutic, and nutritional supplement review.